Charrette Studios Inc. has been Incorporated since 2000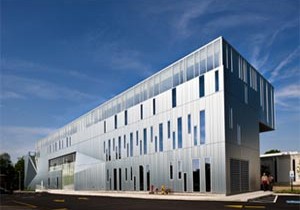 Mark J. Charrette, President & Owner of Charrette Studios Inc.
I have an extensive background in the glass and glazing industry. Prior to opening Charrette Studios Inc., I gained a great deal of experience working for two of the largest glazing contractors in Michigan at that time: Modern Mirror & Glass (1995 – 1996) and Omega Glass Company (1997 – 1999).
All shop drawings that leave our office are personally reviewed by me.
Manufacturers Standard Details
We work with all Manufacturers Standard Details.
Cross Aluminum, Efco, Kawneer, Special Lite, Traco, Trulite, Tubelite, US Aluminum, Vistawall, Wausau, Winco, & YKK are some of the manufacturers we are currently working with.